About Sherry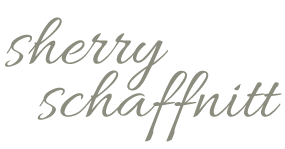 Sherry grew up in a conservative Lutheran family, and was given a solid Christian foundation on which to grow. The rigidity of her faith made it difficult to sort out her newly discovered, God-given gift. Within her mind, she has seen faces and heard voices for as long as she can remember – but considered it a normal event that happened to everyone. She then discovered that this was not the case and began to explore, read, meditate and pray for guidance.
Throughout her life, she served her church faithfully by teaching Sunday School, singing in the choir and serving on various committees. Since the discovery of her gift, her faith has strengthened and she no longer supports one denomination, but believes each person is called to a faith appropriate for their own spiritual growth.
She now continues to pray, meditate and serve - renewing her life daily to align with this calling.
---

Sherry Schaffnitt: intuitive, psychic medium and spiritual communicator by clairvoyant, clairaudient, claircognizant, and clairsentient located in Kearney, NE offers appointments in person or over the phone.